Space Links Validator/Converter
Links to pages within Confluence site are relative, which means that the links will remain correct and will not be broken after moving pages or renaming pages.
If a link from one page to other Confluence page is set as Web Link (absolute - for example, using Insert - Link - Web Link), it will be ported as a fully-qualified URL, containing the current base URL.
Such links will have to be manually updated if the base URL is changed or if the page title is renamed.
Atlassian documentation on working with Links - Confluence Links.
Plugin adds such features:
Space tools 'Links Replacer' menu for report/converting links
Links web icon on every page to show web links number of current page
Space tools 'Links Replacer' menu
In 'Links Replacer' space tools menu you can generate the list of links on all the pages of current space that are set to other Confluence pages as Web links (absolute links).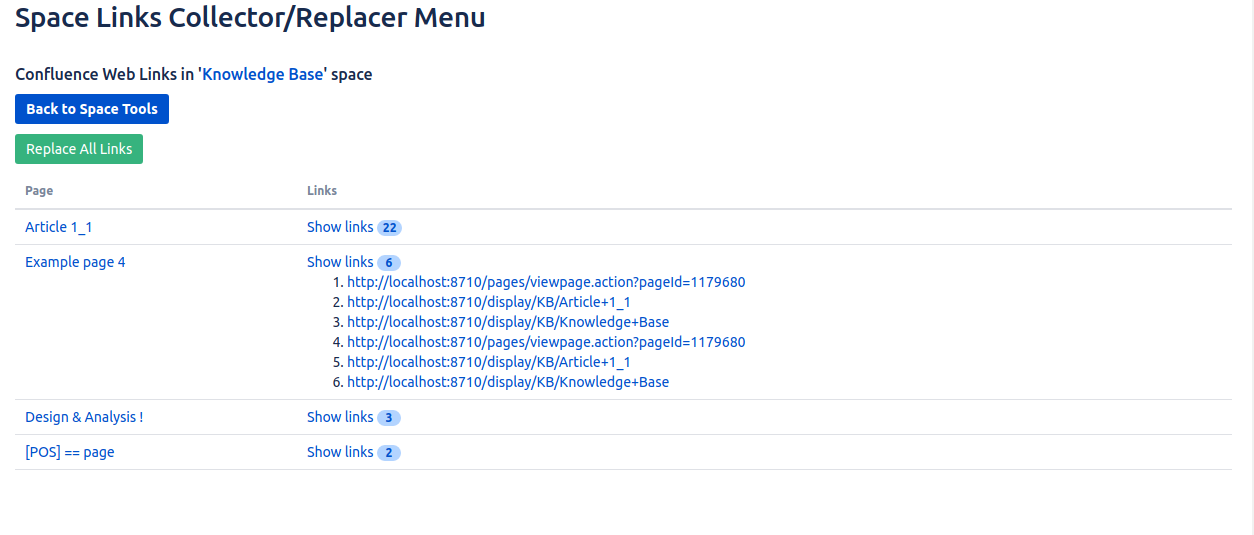 You can further convert the links to the correct format (relative Confluence Page links - for example, inserted by using Edit - Insert - Link, then from "Recently Viewed" or "Search") clicking on 'Replace All links' button.
After conversion you will see results list of changed links.

The conversion is peformed automatically for all the specified pages with links as if you would set the links with Links menu, if you did it manually: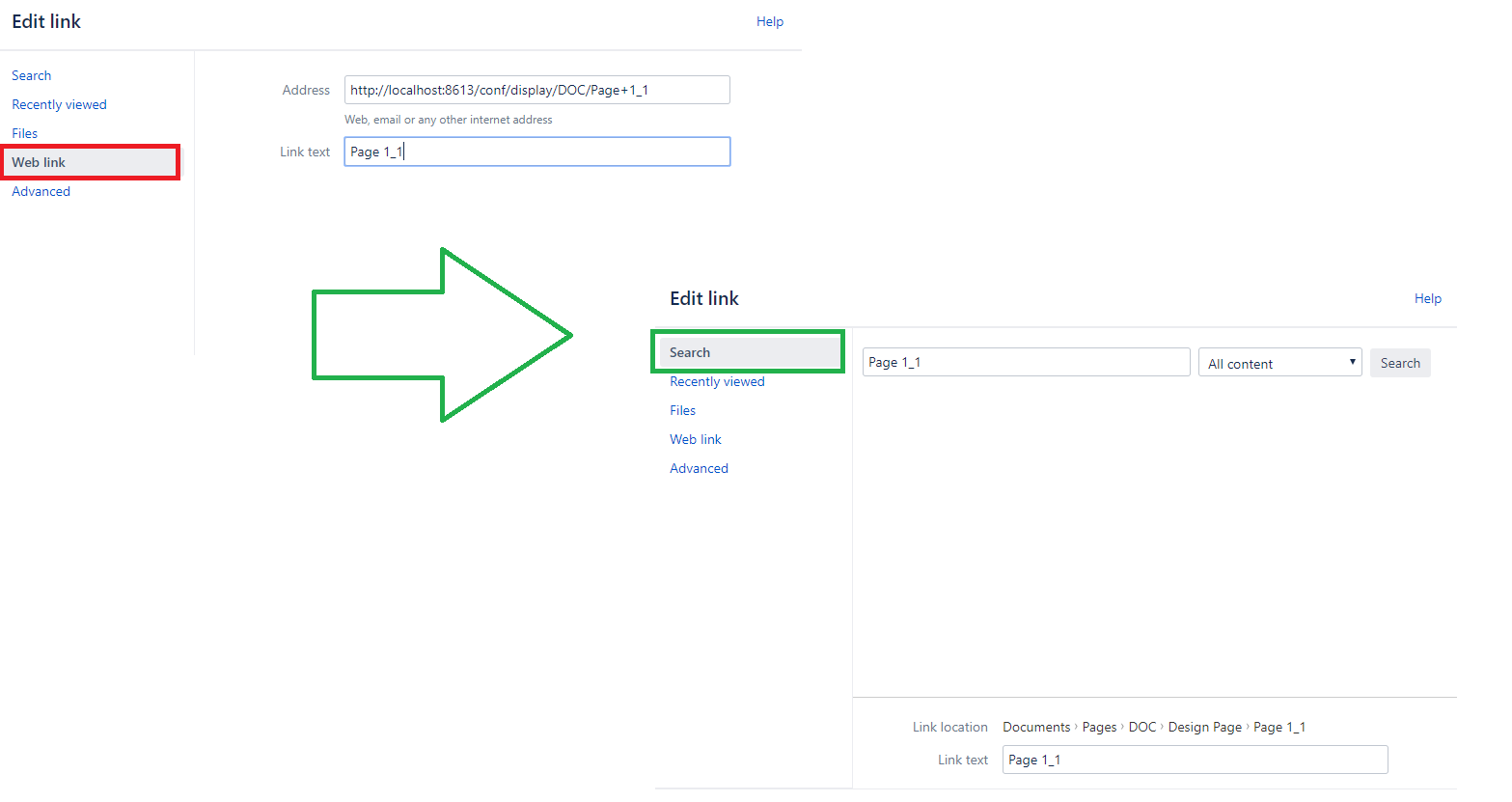 After links conversion, all pages will be marked with 'Links replaced with BHt Links Replacer plugin' comment in Page History menu.
Icons Web Panel
Icons panel shows the number of absolute web links on current page.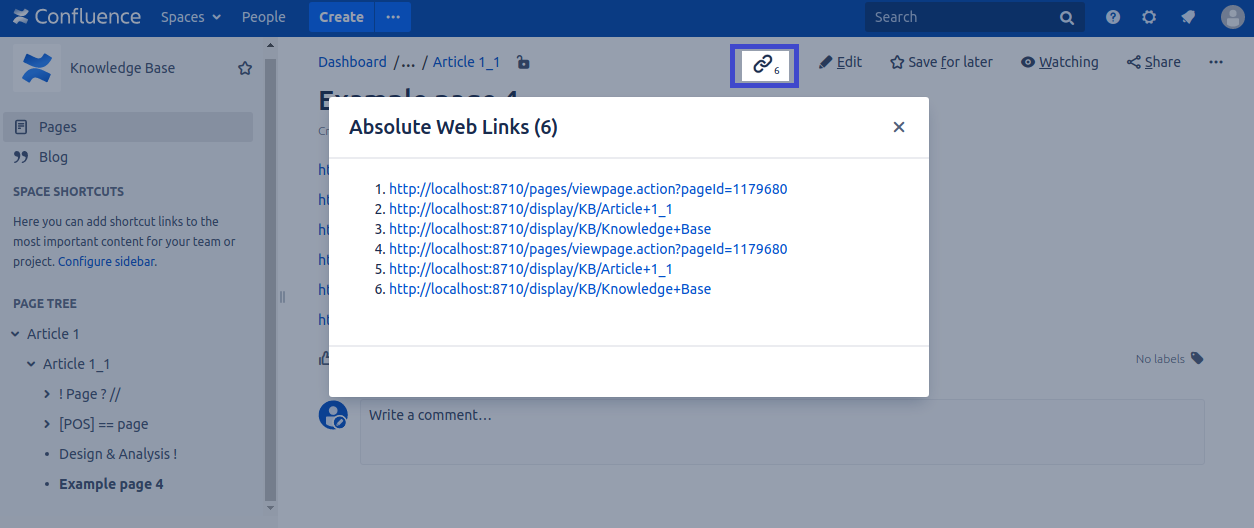 Click the icon or press 'A' on the keyboard to open the menu with the list of these links.