Pages and Attachments Comments Report Plugin (for Confluence Cloud)
The plugin facilitates work with Simple and Inline comments providing easy-to-use features:
Icons panel
Icons dialogs
Inline/Simple Comments macros
'Comments' Profile menu
Icons Panel

Icons panel is located in the upper right of the page and shows the number of comments:
Simple (

grey

)
Inline Unresolved (

orange

)
Inline Resolved (

green

)
By clicking corresponding icon the comments dialog is opened that shows table with comments.
Icons Dialog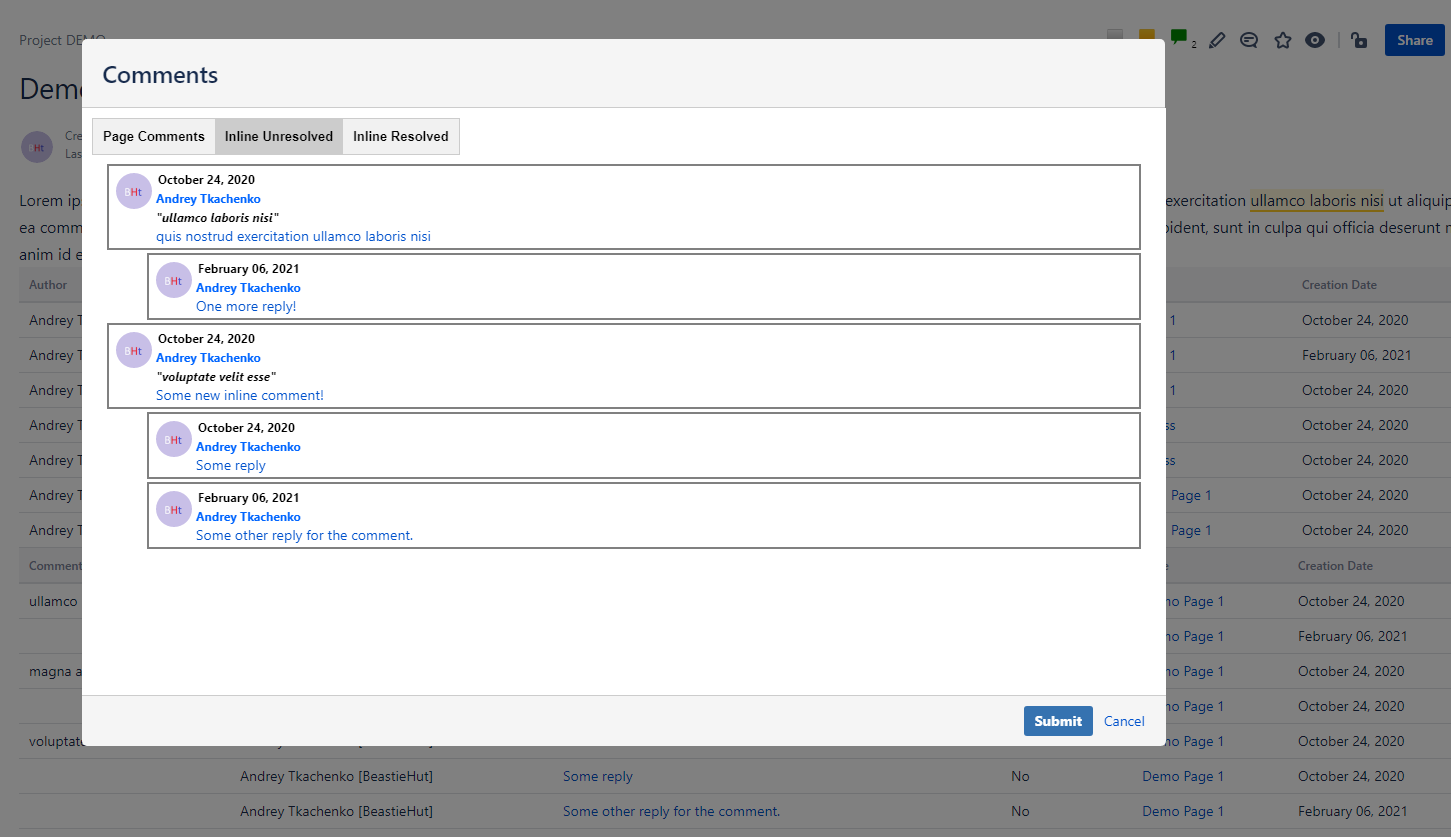 Click the comments icon to open the comments dialog with corresponding type of comments tab in a table form.
The dialog has three tabs that allow to quickly switch between Simple, Inline Unresolved and Inline Resolved comments.
Macros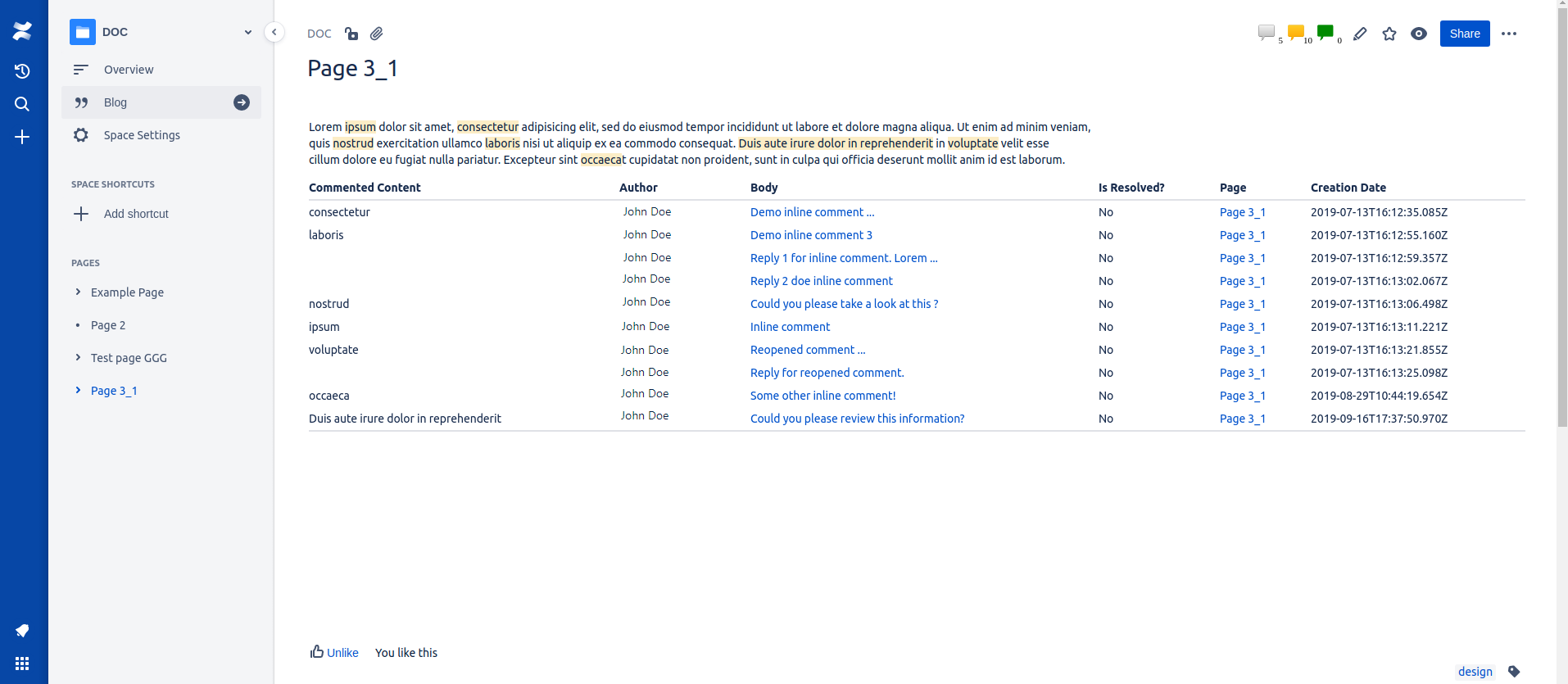 The plugin allows to display the comments (simple and inline) of the page in a form of a table using two macros:
Page Inline Comments - displays the table of inline comments from specified page
Page Simple Comments - displays the table of simple comments from specified page
By default the macro displays comments from current page.
Page ID option can be used to display comments from other page.
'Comments' Profile menu
Open 'Comments' menu clicking on your profile picture .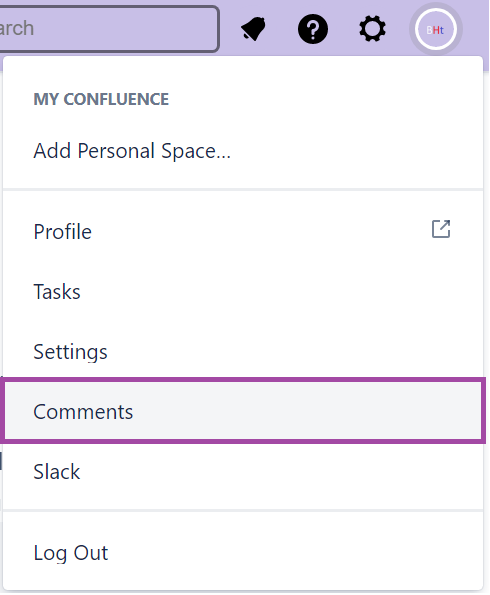 On this page you can select space(s), Comments Type, Dates range to get comments in the form of a table.